Inhale – Exhale: Digesting COP27
The UN Conference on Climate Change took place in Sharm el Sheikh, Egypt between 6-20 November 2022. As part of the Creative Climate Collective (CCC), Shaakira Jassat together with her project Aquatecture Water Harvesting System attended the event. This was made possible by What Design Can Do and the Creative Industries fund NL. The CCC is made up of creatives and innovators from the Netherlands and Africa, who have produced projects which respond to the changes in climate in various ways. Between 9-13 November, the collective focused on becoming a unity, sharing projects at the Green Zone of COP27 and visiting other portions of the conference in the coastal city.
"Being present at COP27 unraveled some of the mystery of how this summit works beyond what is seen on mainstream media. The dynamics of the convention and accessibility to spaces where critical decisions of the future of our planet are made, needs to be reexamined. The highlight for me was sharing space with a mix of indigenous wisdom keepers, those affected by climate change first hand and talented creatives from around the world. All of the people I met share a passion for regenerating our earth in a just and hopeful way."
Shaakira Jassat
Attending COP for the very first time offered a good understanding about the type of people and organizations that are present. The most valuable part of the program was learning about the individuals of the CCC. All the creatives share aligned goals and the diversity of the group is unique. One of the goals of Studio Sway is to bridge practices in the Netherlands with South Africa This remains open to more countries in Africa, if there are enough crossovers to collaborate. Being in the midst of game changers like indigenous elders and powerful female voices like artists from the Fearless Collective or Ayisha Siddiqa gave a healthy overview of the various ways that people are working on the issue of climate change. Seeing their passion and what drives them was an honor. Suddenly this was not a conversation about 'those people who are victims of rainforest depletion or extreme floods', but the people were real.
Standing there.
Breathing their stories forward.
This years event was met with all kinds of negativity, from location choice to the sponsors. The results and decisions reached were also widely criticized, basically for the lack of regulation to curb greenhouse gas emissions. The paradoxes on site were glaringly obvious. As airplanes flew low over the heads of participants while they sipped on 'safe-to-drink' plastic bottled water, it was clear that there is a lack in connecting words with actions. The entire globe seems to be in a transition phase, where we all face self contradiction in some form or another. Perhaps we have to acknowledge that we are not completely ready yet and the transition does need time. We have to acknowledge that we need to look at ourselves as a starting point. How democratic are we in our own education, awareness and thought processes?  If we talk about one war, particularly the latest one in Europe, then we need to acknowledge and speak about every single war and injustice around the world in that very same sentence. The continued, often biased injustices which have been ongoing, some for 75 years already has been repeatedly exacerbating the jeopardy of land, natural resources and climate refugees. We have to ensure that causes and effects of climate change are not addressed in silos. What we are tiding towards and how we get there is fundamental and it therefore makes COP a critical event in the revolution.
That being said, COP is in desperate need of regenerative values. While creativity in the form of design and architecture is already contributing widely to the climate agenda, it is clear that creative forces could make a positive contribution to the COP event itself. This is not merely by being present, but also to be a part of the conceptual stages of the event program and dynamics. The accessibility of the event needs to be better thought through. Most members of the CCC were not able to get approved access to the Blue Zone, with some members not even able to make it to the event itself due to visa complications.
Conversing with some members of the CCC, it became clear that creative innovation is often actioned by disrupting current systems. On a larger spectrum, disrupting these systems means that these innovations will less likely be easily embraced. It would not only mean financial costs, but also costing decades worth of methods which have been believed to have worked well. We see this happening with the Aquatecture project which envisions decentralising urban water systems in its wider vision. The root of this form of change is systemic. 
Complexity of the addressed topics need to become more lucid. To help unravel the complexity, designers are encouraged to come to the fore and make their voices more audible on what is required to scale up their innovations. They could suggest how systems need to circularize in an effort to support creative innovation. Designers should be discussing creativity in a more connected way, not seeing it set apart from other disciplines.
On the more positive outcomes of COP27, an agreement on the loss and damage fund was a highlight this year. Water was placed on the central agenda for the first time with a dedicated Water Pavilion in the Blue Zone. Culture Cop, a program for hosting workshops, music events and sharing stories with creatives, activists and indigenous leaders took place at various locations in Sharm el Sheikh. In a top-down approach method of a conference, it was interesting to see that our collective projects showed a healthy dose of bottom up approaches. The members of the CCC have geared into action and found ways to make their ideas a reality, it does not remain something drawn only on paper.
Cultural institutions, designers, innovators and funding organizations have a powerful position which goes further than activism. Their power lies in the ability to create and to dare to do so. It is often remarked that designers can bring attractiveness and alternative ways of looking at topics that are as technical and fragmented like, for example, water. This seems to be a shortsighted view. A lot of designers do much research on projects before just executing an idea. They are able to offer meaningful work, altering the status quo, while still speaking to the senses.
The foundations have been dug in Sharm el Sheikh, the CCC is clear on its goal with regards to positive climate futures in a just and inclusive way. As we proceed, we will look at what possibilities the CCC can achieve as a joint organism. Keep updated with us to see how this organism moves, morphs, interacts and grows in the upcoming year!
Photos courtesy What Design can Do, ComposTerra and Egyptian Ministry of Environment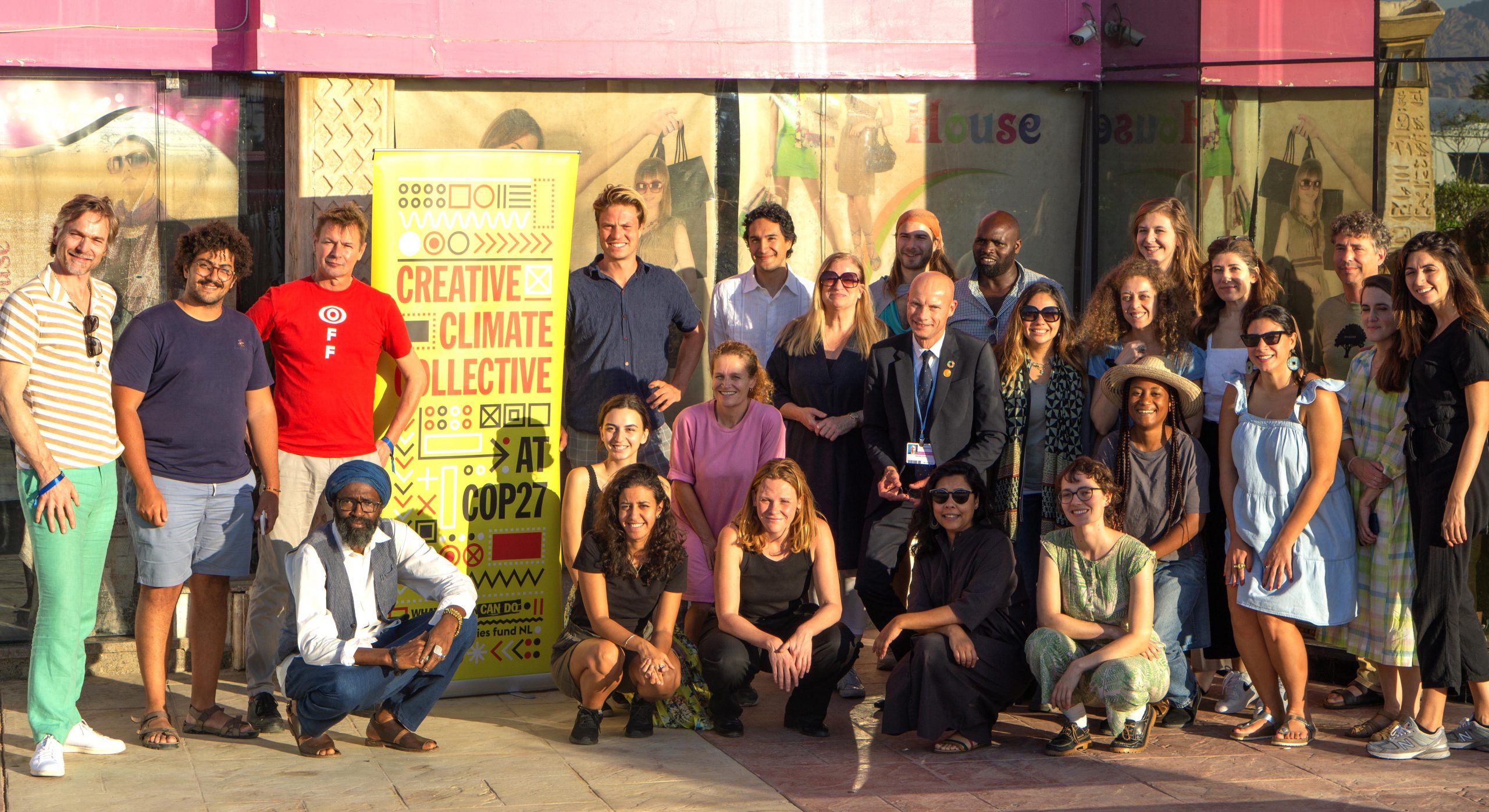 Creative Climate Collective with NL Water Ambassador Henk Ovink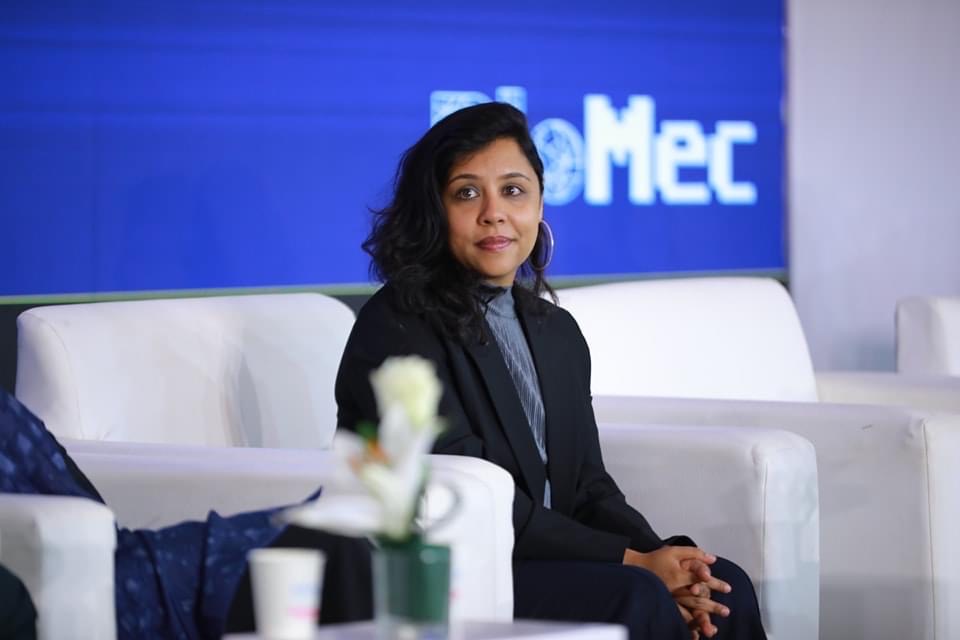 Shaakira Jassat partakes in panel: Design as a Key of Change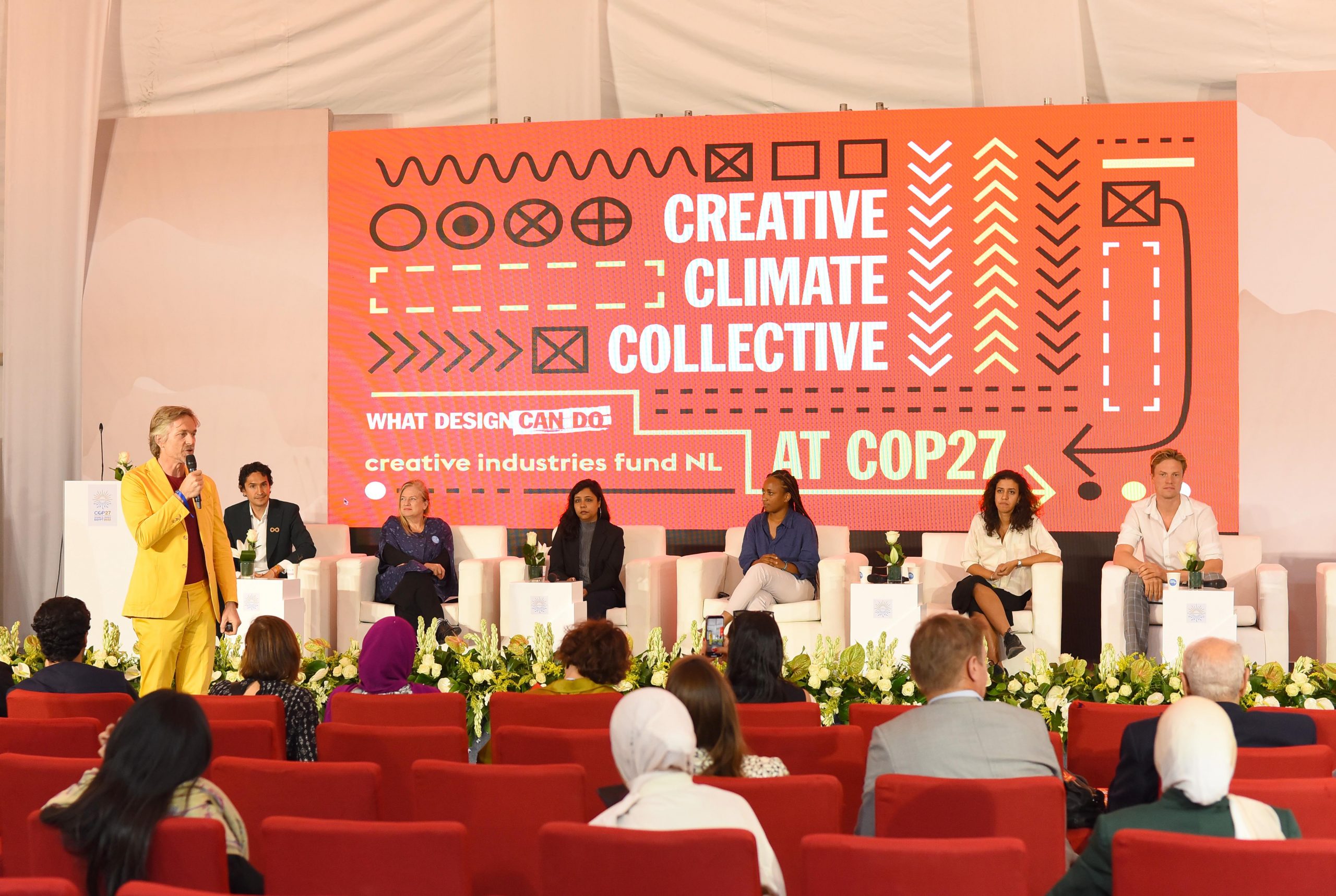 Panel - Design as a Key of Change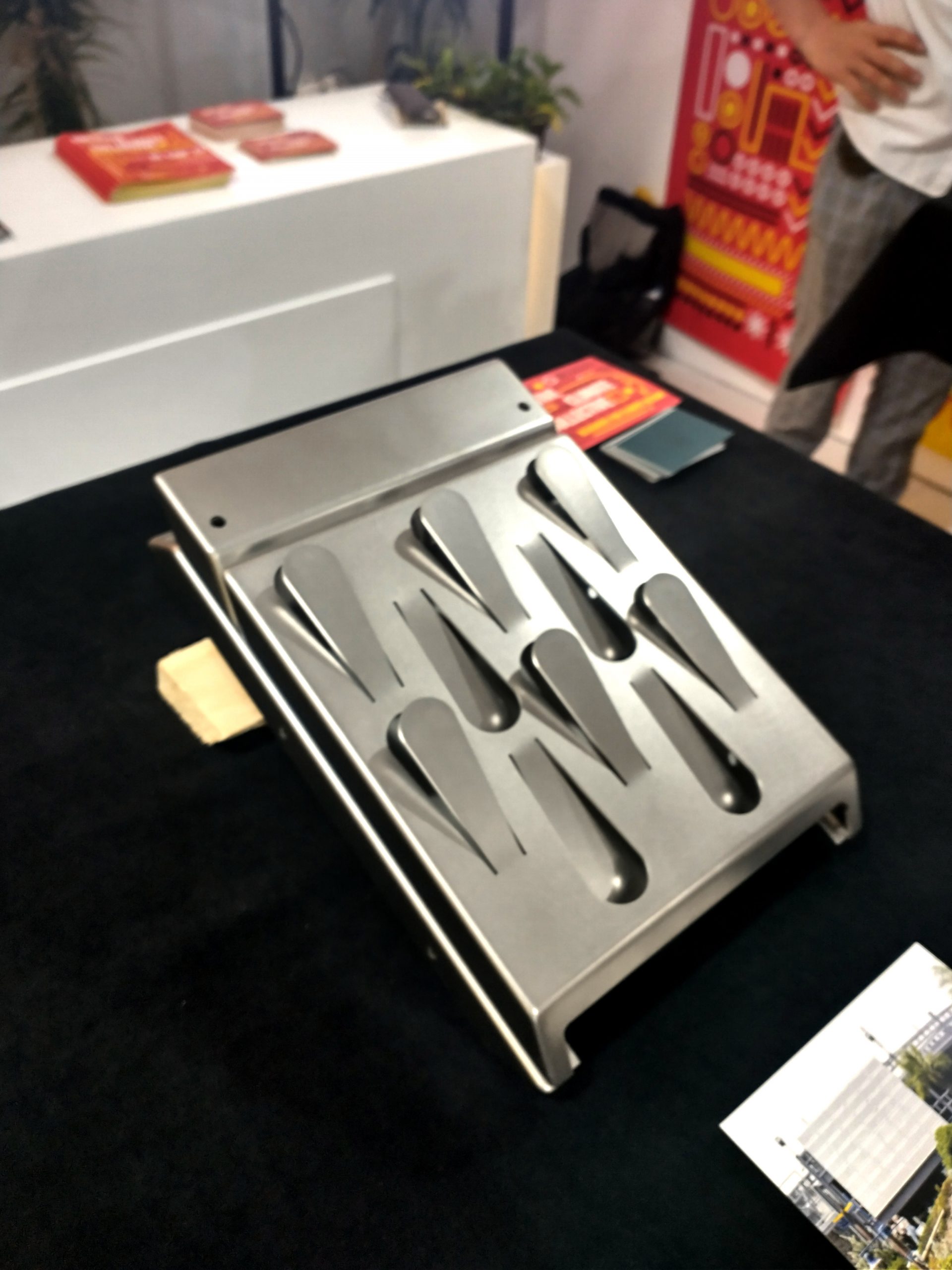 Aquatecture Water Harvesting Panel at the Green Zone
Team Water at the CCC Booth
top